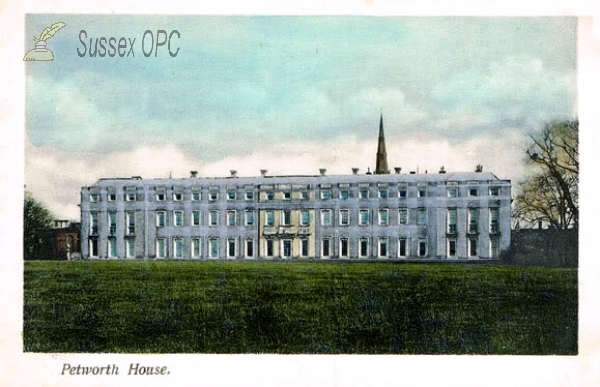 Denomination:
Internet:
A Church Near You (Church of England site for this church).
Address:
Church Street, Petworth, West Sussex GU28 0AE.
Grid reference: 497670, 121885, View on: Google Maps, Open Street Map, Streetmap, National Library of Scotland Map or Oldmaps.
Incumbents:
Church of England Clergy Database.
Registers:
Earliest Register: 1559.
Baptisms:
There are 17365 baptisms in the OPC database.
IGI Batch: C070891 (1559 ~ 1875).
Burials:
There are no burials in the OPC database.
No burial IGI batches known.
Marriages:
There are 4 marriages in the OPC database.
No marriage IGI batches known.
Monumental inscriptions:
There are no monumental inscriptions in the OPC database.
Images:
POWPics (The New Roughwood Church Album) contains 16 photographs of this church. This album will also display any postcards or other images of the church which are in the Sussex OPC database.
There are 18 images of this church in the OPC database.
Building information:
Built: Unknown or not given.
Current use: Worship.
Harrison's description (1911):
SS. MARY AND THOMAS. Restored in 1827 and 1904. This large church has some traces of the original work in the arches of nave (13th c.), and the windows on N. nave (12th c.). Note: fine reredos (modern); rood-loft piscina; Petworth House pew; brasses (17th c.); font (14th c.); chalice (16th c.); alms dish, etc., (17th c.). The chief interest lies in the Percy chantry. The 9th, 10th and 11th Earls are buried here. Against N. wall is altar-tomb to Sir John Dawtrey (1527); another of Purbeck marble (defaced). Among the rectors was the fanatical Cheynell.
Documents:
There is 1 document concerning this church in the OPC database.
Publications:
There are no books about this church in the Sussex OPC Bibliography.
There are no articles about this church in the OPC Sussex Archeaological Collections Index.
Interest in this church:
1 registered user has badged this church. To contact them or see their details, please register as a frequent visitor to this site.
The advertisements below are served by Google; the very small revenue generated when people click on them sometimes covers the cost of hosting the Sussex OPC website.