Instructions for searching the Sussex OPC database of postcards and other images
We have an enormous collection of images on this site, many are scans of old postcards. They have been indexed to both parish and places of worship. As this is primarily a 'catalogue' of images, we have not placed any restrictions on the scan size (or resolution) of the contributed pictures, hoping that any glimpse of a place or event linked to your family will be appreciated. As such the available quality of the images is very variable! The size of the orignal image file is given on the 'detail' screens.
Use the controls above to select the image you wish to see. Parishes, Churches, Publishers, Series and Type will appear in the drop down choices only when data is available.
Remember that this browser only shows images in the OPC database, there may be images on linked web sites, only available from the individual parish pages.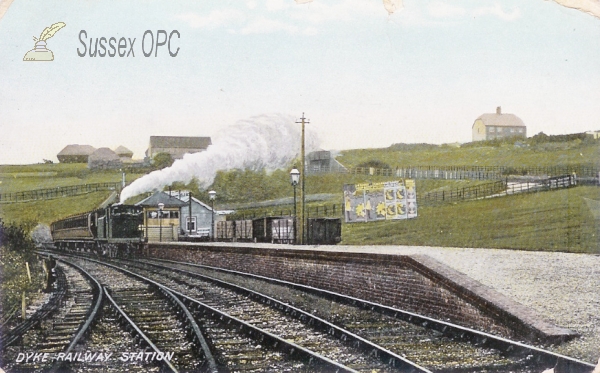 We are sometimes asked about the watermarks on our images. These have been added to protect the site from image harvesting software. Our volunteers have donated hours of their time to scanning and indexing these images, and we feel this work should be protected from unscrupulous people. Be assured that if you need a copy of an image to illustrate your family history, we respond positively to reasonable requests and do not charge for supplying an unwatermarked copy at the highest resolution we have on file.
We welcome additions to this database, whether one image or many, so please support us and send them in. We would particularly welcome pictures of events, churches or other buildings currently not represented in the collection and identified sussex people.
Your feedback on the operation of this site and details of any problems encountered in its use is welcomed.
The advertisements below are served by Google; the very small revenue generated when people click on them sometimes covers the cost of hosting the Sussex OPC website.