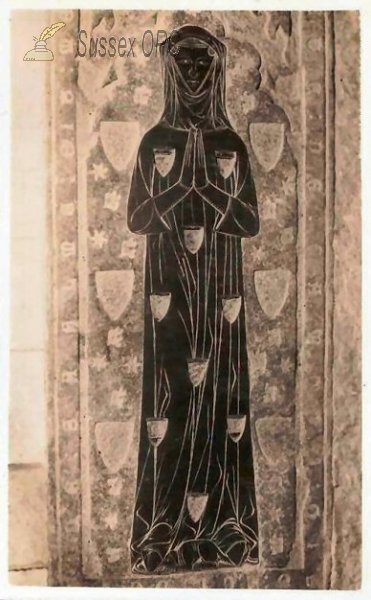 Denomination:
Internet:
A Church Near You (Church of England site for this church).
Grid reference: 483640, 122495, View on: Google Maps, Open Street Map, Streetmap, National Library of Scotland Map or Oldmaps.
Incumbents:
Currently there is no incumbent information available.
Registers:
Earliest Register: 1571.
Baptisms:
There are no baptisms in the OPC database.
IGI Batches: C071251 (1571 ~ 1622, 1572~1771, 1609 ~ 1613, 1660 ~ 1881); E071251 (1571 ~ 1622, 1572~1771, 1609 ~ 1613, 1660 ~ 1881).
Burials:
There are no burials in the OPC database.
No burial IGI batches known.
Marriages:
There are 524 marriages in the OPC database.
IGI Batch: M071251 (1571, 1592 ~ 1615, 1630 ~ 1641, 1662 ~ 1876).
Monumental inscriptions:
There are no monumental inscriptions in the OPC database.
Images:
There are 8 images of this church in the OPC database.
Building information:
Current use: Worship.
Harrison's description (1911):
ST. GEORGE. Restored in 1904. The nave and chancel (which has no arch) are under one roof, and were built about 1300. The geometrical windows are beautiful; four each on N. and S. are all alike - two trefoil-headed lights with quatrefoils over; E. window is three-lights. ONe old door on N. and priests' door have 13th c. hinges. W. of this latter is low-side window. Note: a mutilated brass to Lady Margaret Camoys (1310), the second oldest one to a lady in England; a magnificent altar-tomb, with very fine canopied brasses, to Thomas Baron Camoys (1419), and Agincourt here, and Elizabeth his wife, the widow of Hotspur and the "Gentle Kate" of Shakespeare; a tablet to Thomas Otway, the dramatist, who was born at the rectory. The porch, altar-rails, and font-cover are early 17th c. Some remarkable paintings on W. wall were uncovered in 1904, Font is tub-shaped (Nor.).
The church is said to have been rebuilt by Lord Camoys in 1400; but this must have been only a restoration, as the windows are of much earlier date. Reg. 1581.
Documents:
There are no documents about this church in the OPC database. If you have one, please contribute a transcription!
Publications:
There are no books about this church in the Sussex OPC Bibliography.
There are no articles about this church in the OPC Sussex Archeaological Collections Index.
Interest in this church:
No registered users have badged this church yet. To share your interest with others, why not register as a frequent user of this site?
The advertisements below are served by Google; the very small revenue generated when people click on them sometimes covers the cost of hosting the Sussex OPC website.