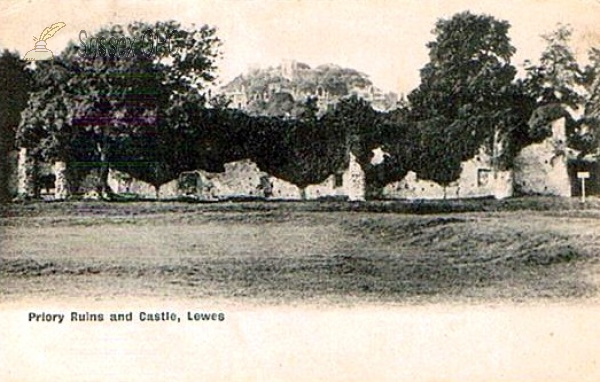 Denomination:
Internet:
Grid reference: 541500, 109500, View on: Google Maps, Open Street Map, Streetmap, National Library of Scotland Map, Magic Maps
Incumbents:
Currently there is no incumbent information available.
Registers:
Baptisms:
There are no baptisms in the OPC database.
No baptism IGI batches known.
Burials:
There are no burials in the OPC database.
No burial IGI batches known.
Marriages:
There are no marriages in the OPC database.
No marriage IGI batches known.
Monumental inscriptions:
There are no monumental inscriptions in the OPC database.
Images:
There are 10 images of this church in the OPC database.
Building information:
Current use: Worship.
Harrison's description (1911):
The Cluniac Priory of St. Pancras was founded by William de Warrenne in 1077. During his pilgrimage to Rome with his wife Gundrada, formerly considered to be the daughter of William the Conqueror, he visited the Monastery of Cluny, and induced the abbot to send over some monks to the church he had built. During the strife between Henry III. and Simon de Montfort, the priory became prominent, as it was here that the King received the Barons' envoys before the battle of Lewes, and it was here that Henry fled for refuge during the contest, May 14th 1264. On the following day he signed the Mise of Lewes.
The church was a fine building, over 400 feet long, and had a large cloister and other adjuncts. So complete was the destruction at the Dissolution in 1537, that its site was forgotten until the railway cutting revealed it. The few fragments of stone are worth visiting by the antiquary. The carved stones in the castle museum are specimens of the work.
The mound near the boundary of the prior grounds was probably a Calvary. A short distance from the priory was the hospital of St. James (late 14th c.) of which a portion of the chapel still remains, forming part of a house. There is a farmhouse in Swanborough, formerly a grange of the priory, which has some E.E. and Perp. work.
Documents:
There are no documents about this church in the OPC database. If you have one, please contribute a transcription!
Publications:
There are no books about this church in the Sussex OPC Bibliography.
There are 27 articles about this church in the OPC Sussex Archeaological Collections Index.
Interest in this church:
No registered users have badged this church yet. To share your interest with others, why not register as a frequent user of this site?
The advertisements below are served by Google; the very small revenue generated when people click on them sometimes covers the cost of hosting the Sussex OPC website.